In our post on ethics in the coffee industry last year, we focused our attention on the various fair trade and sustainability certification programs that exist today for coffee growers. In it, we emphasized the similarities and differences of these programs and how they aim to offer the best deal for all industry stakeholders.
Today, however, we'll introduce you to the lives of the growers themselves and the coffee communities around the world that are responsible for the coffee we grind up and consume daily. We'll also look at the ways in which these communities are developing and the important steps that must be taken to ensure growers are treated fairly by the major global coffee buyers.
Hard Grind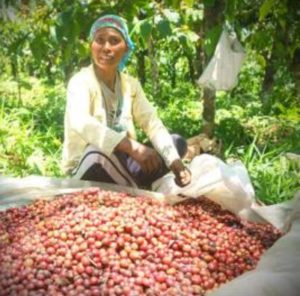 Coffee pickers often begin their working day as early as 4 am. Plantations in major growing countries like Colombia are often located on hillsides that offer a prime vantage point for sunlight and plentiful rainfall.
Although the hills offer excellent growing conditions, they also contribute to the physical and exhausting nature of picking the raw coffee 'cherries'.
The pickers, however, are just one element in a finely tuned operation that aims to maximize both the yield and quality of the coffee crop.
In addition to the pickers, many plantations have a full-time cooking staff that works tirelessly to provide three wholesome meals per day to the pickers. These meals fuel the hard physical work of the men and women on the hillsides and are often included as part of their remuneration.
Both men and women work on plantations but, surprisingly, not all of the workforce were born and bred in rural regions of Colombia. Some have escaped from the bright lights, heavy traffic and pressurized lifestyle of the city to work in relative tranquility in agriculture. Although some workers prefer to be close to nature, the work itself is long and tiring, with a typical working day running for around 12 hours from dawn until dusk.
Most plantations pay their workers according to the weight of the coffee they heave back from the hillside after their shift picking cherries. However, one of the key differences between premium growers and bottom-shelf growers is the manner in which cherries are selected and picked.
Top growers instruct their pickers to go only for ripe red cherries and to avoid those that are green or those in a state of partial ripeness. Worse still, some lower-end plantations permit workers to bring in cherries that are entirely unripe or even spoiled.
Quality checks performed by supervisors are therefore an essential part of quality assurance on plantations that seek a higher price for their crop.
Tourists: Poverty Voyeurism or Cash Cow?
Although growth in the coffee industry has begun to level out somewhat, coffee remains one of the world's favorite beverages with an estimated 150 million Americans enjoying the drink on a daily basis.
Trends in recent years have sparked public interest in premium blends of coffee and fair trade campaigns have also generated new awareness of the need for a system that protects the wellbeing of all stakeholders, from those that pick the raw cherries right through to the consumer.
As a result of increasing consumer interest in the origin of their favorite drink, a new industry has blossomed around plantation tours. Curious foreign visitors, often from wealthy, developed countries, visit countries like Colombia and Vietnam to enjoy a peek into the inner workings of coffee businesses.
The Guardian reported in 2006 that plantation tours were a new and booming business in Colombia. Farm owner Don Elias Pulgarin supplemented his income by charging a mere $1 for tourists to join him on an interesting and detailed tour of his hillside plantation.
At the time many visitors were domestic holidaymakers, typically from the big cities of Bogota and Medellin. Today, however, farm owners see increasing demand from overseas.
This has led to disquiet in some sectors, with critics noting the disparity between the grueling work conditions of ordinary laborers that stands in stark contrast with the relative comfort and luxury enjoyed by foreign visitors. Nevertheless, advocates are quick to point out the job creation and revenue opportunities presented by wealthy visitors.
The Bottom Line
The issue of plantation tourism will remain a polarizing one for years to come. It seems likely that the tourist element of coffee plantation businesses will continue to flourish over the coming years, as financial interests dominate any ethics-based protests of tourism opponents.
What remains true, however, is that the life of ordinary plantation workers is tough and challenging. Nevertheless, the spirit of plantation workers is both enviable and admirable. Like anyone else, the coffee pickers are people with goals, dreams, and ambitions. For some, coffee is a means of earning a living to support their families. For others, the humble cherries are a means of escaping rural poverty and the urban grind. As consumers of this wonderful drink, one thing that will always ring true is the need for gratitude and fairness in the way we treat the people who handle the coffee we enjoy every day.
Get A Glimpse Into The Lives Of Plantation Workers